Featured Surfboard Shapers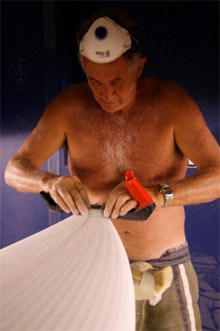 Murray Bourton

"What is great about Muz is you can say I want to change this board to do this this and this and he can do just that .. its amazing"

The Beginnings
Murray started shaping in 1970.
Many well known top shapers like Darren Handley (DHD), Jason Stephenson (JS) and his son Skye Bourton (On Fire), owe their starts to Murray Bourton.

Murray developed a great reputation for being able to create great semi-guns and now brings out a series of boards called THE LEDGE TAMER ..."may interest some of those maniacs who relish the drop".

However he has also some incredible short board designs honed on the famous snappy Gold Coast beach breaks and points.

Being very easy to talk to and willing to discuss the merits of certain designs - the outcome of a custom order is so consistent. You can take a board in or just bring it up on his laptop and discuss the things that go well and areas that don't and he can make suggestions and adjust it.
Once you get one special board it is tempting to get another for slightly different conditions - so beware this can get addictive.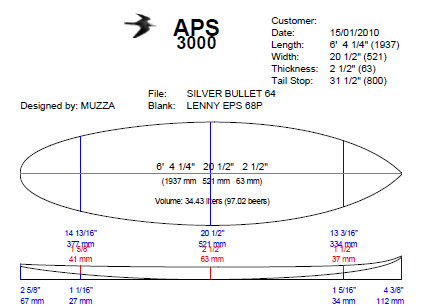 Innovative Computerised Design
Murray has embraced the improvements that technology can bring to surfboard designs - you can see your board change shape as he adds rocker and changes rail shapes right in front of you.

Check the BourtonShapes.com website Surfboards Gold Coast where you can contact Murray directly and he will email or phone you back if need be.












Other Legendary Shapers
Geoff McCoy Byron Bay